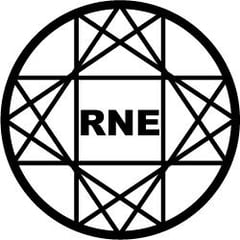 Back to Shop
Lips Can Kill Tour at Santiagos, Leeds (4th December)
£

6.00
Rock Nation Events are proud to announce the Lips Can Kill Tour with four amazing bands Healthy Junkies, Yur Mum, Tokyo Taboo and PollyPikPocketz.
Healthy Junkies
Nina Courson, Healthy Junkies glamorous yet rebel lead punkster ran away from home when she was fourteen. In the seedy underworld of Paris, Nina found her true musical muse in David Bowie's music, then moved to London in 2007 to pursue her own rock n roll rite of passage.
Yur Mum
Yur Mum is a multicultural rock band based in London. Their music is raw, loud and honest. They call it 'road rage' rock. On stage, Yur Mum is energetic, cathartic and unapologetic.
Tokyo Taboo
Following their debut 6th Street Psychosis, London band Tokyo Taboo have now announced their highly anticipated second album. Taken from the album, new single Whiskey will be released on the 4th of October via TT Records.
PollyPikPocketz
A vibrant & colourful mixture of style, culture, sex, musical influence & facial hair all puked into one. Catch them now before they become illegal.
The line up:
HEALTHY JUNKIES (London, UK)
https://www.facebook.com/pg/healthyjunkiesband/
www.healthyjunkies.co.uk
www.instagram.com/ninacourson
YUR MUM (London, UK)
https://www.facebook.com/pg/rockyurmum/
http://www.yurmum.com
TOKYO TABOO (London, UK)
https://www.facebook.com/TokyoTaboo/
http://www.tokyotabooband.com
POLLYPIKPOCKETZ (London, UK)
https://www.facebook.com/pg/pollypikpocketz/
www.instagram.com/pollypikpocketz
Tickets are available from the following outlets for £6 adv but will be more on the doors.
www.rocknationevents.co.uk
www.seetickets.com
RNE